Tour in Kakheti (1 Day )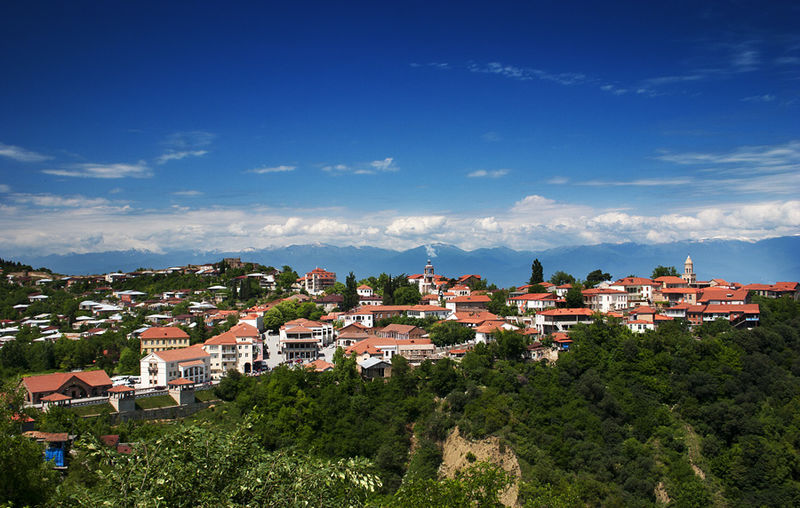 Tour with Minivan With a group of 6 people, the cost of the tour for 1 person is  $ 20 Kakheti region, located east of Tbilisi, is known mostly for its wine – 70% of the Georgian wine production comes from this area.
The Georgian wine gets more and more recognition all over the world and it is popular
for a reason since the wine-making tradition in Georgia is thousands of years old.
The wine is kept in kvevri – large earthenware vessels in the shape
of an egg that are hidden in the ground to keep the temperature steady.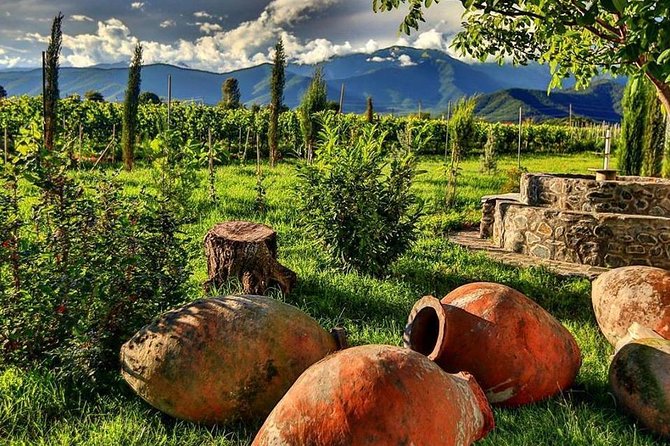 If you would like to get to know the winemaking tradition in Georgia and taste the local wine
there is no better place to do it than the Kakheti region. While wine is the main reason to visit
the area there are also a few interesting places worth stopping at.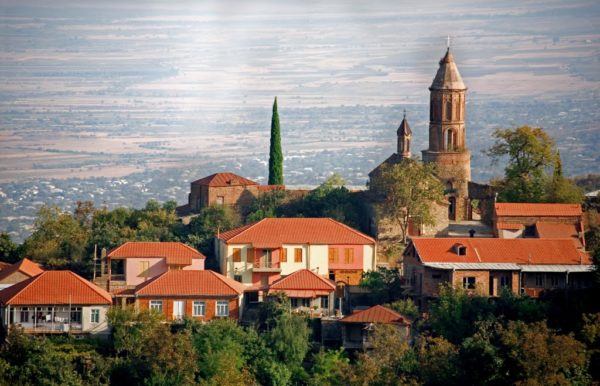 Sighnaghi is one of the smallest towns in Georgia but it is full of attractions.
Sighnaghi is known as the city of artists and indeed you can find numerous
art galleries all over the place The charming old town is surrounded by the city walls from the 18th century,
with 6 gates and 23 towers. From the city walls, you can admire a beautiful view of the surrounding area
and the Caucasus mountains in the background. Not far from the city (around half an hour walk)
you will find Bodbe Convent – one of the most important pilgrimage sites in Georgia,
with the burial place of St.Nino (who brought Christianity to Georgia).
Another interesting religious place in Kakheti is Alaverdi Monastery from the 11th century near Telavi.
The duration of the excursion is 8 hours.
The excursion price includes:
English speaking guide / driver
Transport service
Entrance tickets
Water in the car
NOT INCLUDED:
Organization of additional meals: lunch and dinner
Tour with Jeep
https://fstarentcar.com/driver/990/
| | | | | |
| --- | --- | --- | --- | --- |
| Number of people on the tour | 1 | 2 | 3 | 4 |
| Tour cost  for 1 person (USD): | 100 | 70 | 50 | 40 |
Tour with Car
https://fstarentcar.com/driver/bmw-f10/
| | | | | |
| --- | --- | --- | --- | --- |
| Number of people on the tour | 1 | 2 | 3 | 4 |
| Tour cost  for 1 person (USD): | 125 | 60 | 45 | 35 |
Tour with Minivan
https://fstarentcar.com/driver/saxeli-8/
| | | | | | | |
| --- | --- | --- | --- | --- | --- | --- |
| Number of people on the tour | 1 | 2 | 3 | 4 | 5 | 6 |
| Tour cost  for 1 person (USD): | 120 | 55 | 35 | 30 | 25 | 20 |