Tour from Kutaisi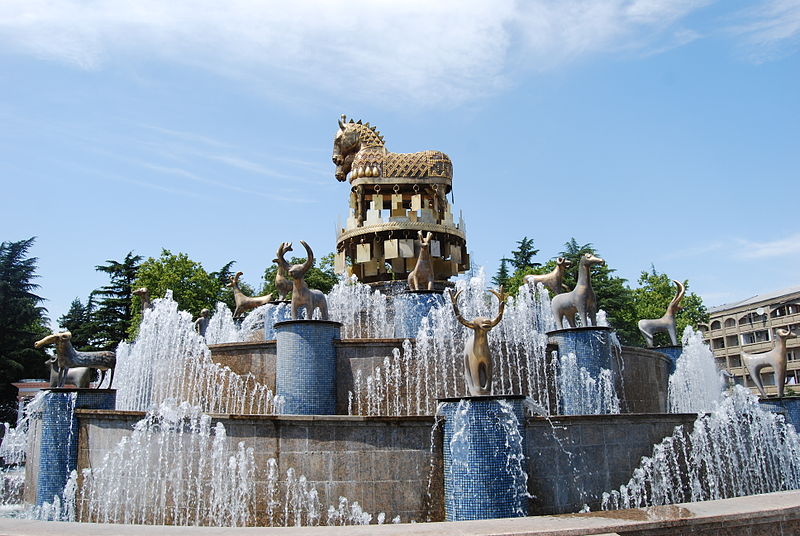 Tour duration 8days/7nights Tour with Minivan With a group of 6 people, the cost of the tour for 1 person is $ 310 (3 *) and $ 370 (4 *)
We offer tour from Kutaisi (one of the most ancient cities in the world)
full of diversity, during which you will visit cultural monuments,
canyons, one of the unique regions of Georgia – Svaneti and seaside Batumi.
Batumi is a city in Georgia, a major international port on the
Black Sea's southeastern coast, and an important industrial,
cultural, and tourist center. It is a lovely seaside
town with lovely surrounding beaches.
Specifically- Kutaisi and its surroundings:
Two most important charches Bagrati and Gelati
Natural beauty and a must-visit sites in Georgia Natural Monuments
Prometheus Cave (decorated with amazing stalactites and stalagmites),
a journey into a Fabulous underground world and Sataplia,
which will surprise you with its unique dinosaur footprint and Karst cave

Okatse canyon- uniquely located in the unbelievably deep and narrow ravine
Martvili canyon- one of the most popular canyons in Georgia,
where you can enjoy boat trip
Kinchkha Waterfall- the natural monuments,
the three-step waterfall cascade is in the valley of satsiskvilo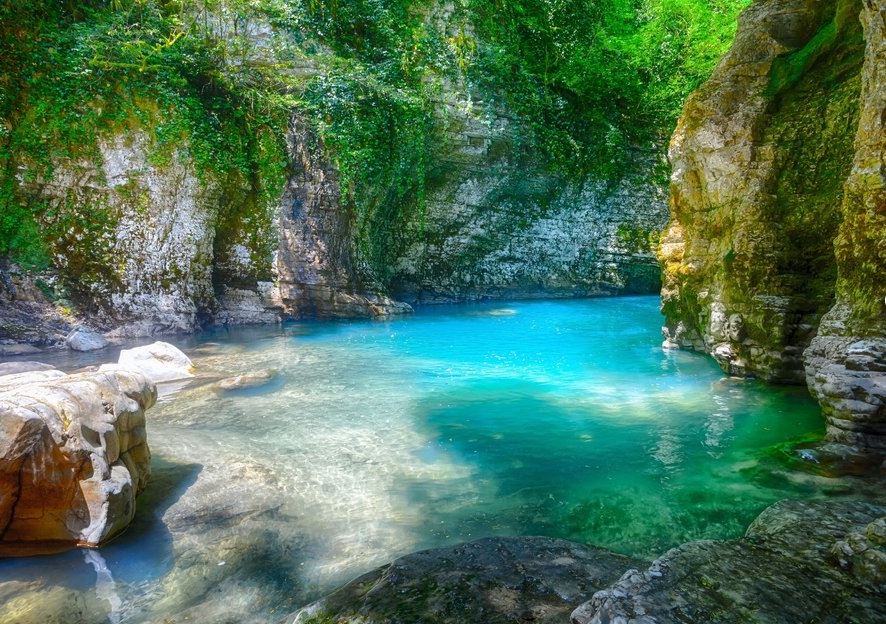 Svaneti – they say who were not in Svaneti did not see Georgia.
Svaneti is truly unique and fantastic. Here are the tallest and
most beautiful peaks. Mestia is a tourist center, 48 km from
high mountain village Ushguli, the highest settlement in Europe.
In addition to the highest peak of Georgia – Shkhara,
here is a 30 Svanian tower. From Mestia to Ushguli you can
be both horse and jogging. In winter skiing and hawking
skiing and for skiing are skiing tracks. The best time
to relax and enjoy nature is June-August. In Svaneti
you will taste a real Kubdari and other unique Svaneti
dishes that you can find nowhere in the world.
Svaneti is organized by international alpinists.
Svans are distinguished hunters.

In Mestia you can see an ethnographic museum, towers and Mestia cathedral,
Qoruldi's Lakes-5 lakes, which are somewhat distant from each other, differ in size
Mestia (dotted with picturesque Svan towers) and Ushguli (the highest settlement in Europe)
Hatsvali- a ski resort in Svaneti. Located in the highest mountain area of Georgia,
surrounded by 5-thousand-meter peaks of  Ushba, Shkhara and Tetnuldi
All major  sights of Batumi and its great Botanical Garden with unique plants and breathtaking views
With 111 hectares of land and a history dating back to 1912,
this is one of the world's largest and richest botanical gardens.
The garden includes the Colchis Forest Reserve as well as several floristic landscapes.
The garden is home to a diverse collection of plant species and varieties.
The Botanical Garden is great for those who love nature.
There is no analogy in the world of Batumi Botanical Garden in the sense
that plant species from completely different climatic and landscape zones coexist here.
In this enchanted garden, canary palm palm and Japanese sakura thrive.
In the Green Cape area, there are three main parks: Upper, Middle, and Seaside.
The distinctive flora of various countries is preserved here, which is divided into sections for East Asia,
Himalayas, Australia, New Zealand, Mexico, North America, South America, and the Mediterranean.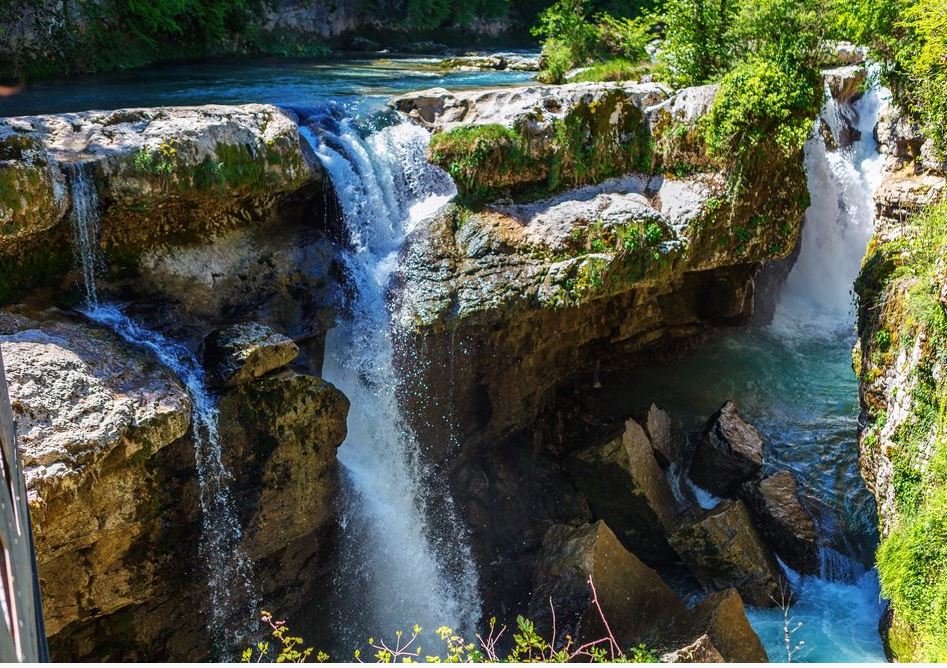 The tour will include:
Accommodation in Kutaisi, Mestia and Batumi 3*, with breakfast (BB)
Transportation during the tours
Excursion programs with a English-speaking guide/driver
Entrance fees for: Satapli cave, boat tour in Prometheus cave,
boat tour in Martvili canyon. Okatse, kinchxa, Kutaisi botanic garden,
Mestia and Ushguli Ethnographic museums, M.Khergiani
Hatsvali Rope-Way Ushguli
Local cars for Ushguli
Additionally paid:
Air flight
Organization of additional meals: lunch and dinner
Additional excursion program
Personal expenses
Cost of the tour for 1 person when placing in DBL or TWIN rooms
Prices are in  US dollars *
Tour with Jeep
With a group of 2 people, the cost of the tour for 1 person is $ 650 (3 *) and $ 750 (4 *)
With a group of 4 people, the cost of the tour for 1 person is $ 520 (3 *) and $ 620 (4 *)
Tour with Sedan
With a group of 2 people, the cost of the tour for 1 person is $ 590 (3 *) and $ 690 (4 *)
With a group of 4 people, the cost of the tour for 1 person is $ 480 (3 *) and $ 580 (4 *)
Tour with Minivan
With a group of 2 people, the cost of the tour for 1 person is $ 475 (3 *) and $ 575(4 *)
With a group of 4 people, the cost of the tour for 1 person is $ 380 (3 *) and $ 440 (4 *)
With a group of 6 people, the cost of the tour for 1 person is $ 310 (3 *) and $ 370 (4 *)