One day tour in Ananuri, Gudauri and Kazbegi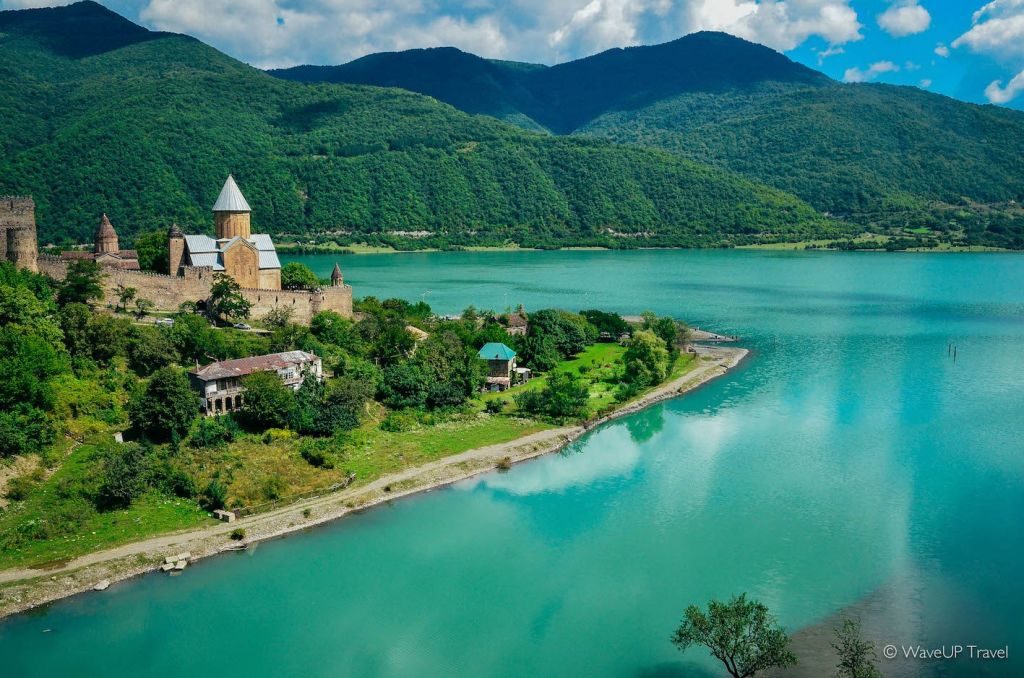 This is the most popular tour for international visitors in Georgia. This tour include visit to Jinvali water reservoir, Ananuri and the best part of the tour Kazbegi, a great place for paragliding with amazing view of mountain. We will visit holly trinity church in Kazbegi.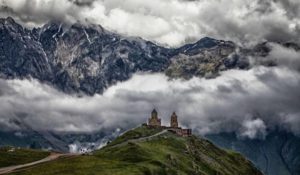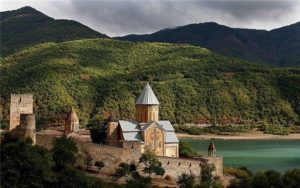 A tour starts in the morning
We will see most beautiful places in Georgia:
Jinvali water reservoir
Ananuri Fortress – it was built in 13th century
We will see the black and white Aragvi junction.
A special place for paragliding with a great view of mountains.
Travertines (beautiful yellow stone with a sparkling water).
Stepantsminda (Kazbegi).
Holly Trinity church on top of the mountain, where we get 360 degrees panoramic view of Caucasus mountains.
Return back to Tbilisi.