Tobavarchkhili (Silver Lake)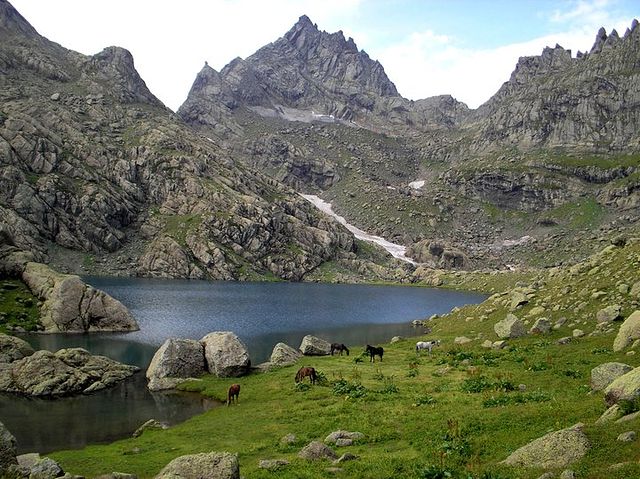 Tobavarchkhili is the largest of the Egrisi range's lakes.
At 2650 meters above sea level, the lake Tobavarchkhili is
situated in Samegrelo-Zemo Svaneti, on the Egrisi range.
The lake is the source of the Magana River, which forms a lovely canyon near the lake.
Didgalish Tob, Kalalish Toba, and Tsakatskarish Toba are the three neighboring reservoirs.
The distance from Kutaisi International Airport to the destination is 78km which is the nearest Airport.
We suggest you our service for safe travel. The list of our cars is possible to see here: https://fstarentcar.com/?city-to=kutaisi/

In Tbilisi and other areas of Georgia, we have convenient rental cars.
In addition, we provide border-crossing facilities in Azerbaijan and Armenia,
as well as the preparation of all required documents.
You may also employ an experienced English-speaking driver, based on your preferences.
The travel agency "FSTA TOUR" provides one-day and multi-day tours across Georgia.


Our tour selection includes a variety of options, such as car tours, wine tours, and tours around Tbilisi.
Furthermore, we will create custom tours for you based on your interests.
You can select the tour length, chosen venue, and cities, and you will be accompanied by a professional
English-speaking guide and a comfortable vehicle, such as a minibus or minivan (depending on the number of passengers).
We advise you to see our blogs about our country: https://fstarentcar.com/blog-georgia-cars/
Hope we will meet soon.