Road Trip Adventures: Exploring Batumi and Beyond with a Rental Car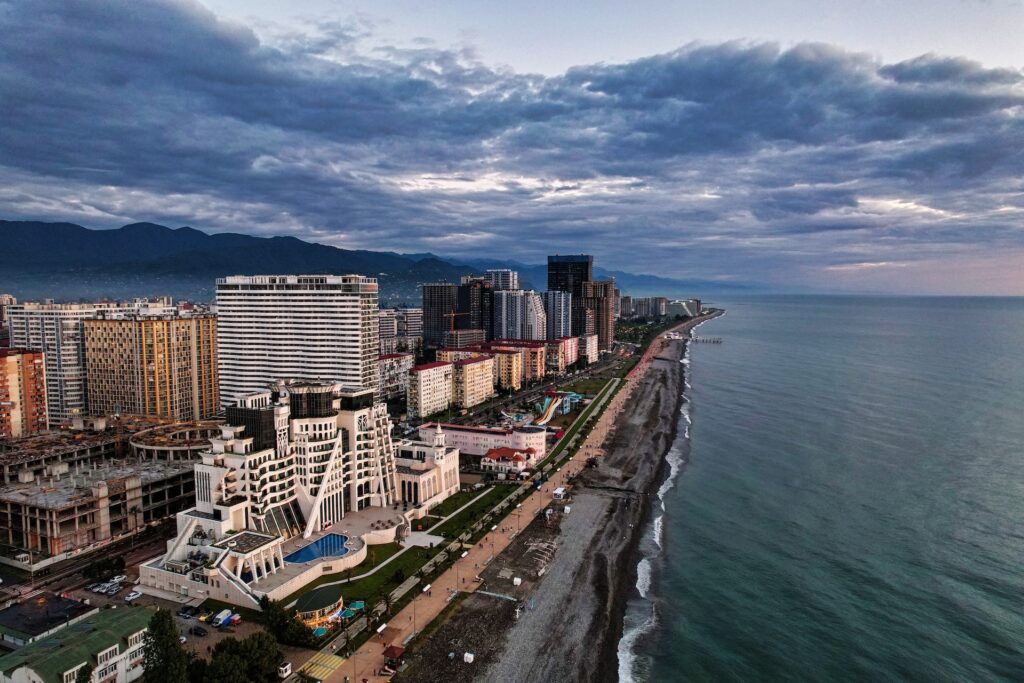 The second-largest city in Georgia, Batumi, is a thriving treasure on the Black Sea shore. The town, well-known for its spectacular fusion of modern and traditional architecture, is becoming increasingly popular with tourists and Georgia residents. Using the various automobile rental services, like those provided by FSTA Rent Car, is one of the most remarkable ways to discover this vibrant city and the lovely Georgian countryside.
Terms and Conditions of a Car Rental in Batumi
The
car rental in Batumi
is well-established and made to meet a variety of requirements. This city's rental services align with its welcoming attitude toward travellers. You can count on various cars from FSTA Rent Car, catering to everyone from lone travellers to families and budget explorers to luxury seekers. You must have had your driving licence for a minimum of 1 year and be 21 years of age to rent a car, have a legitimate international driver's licence and a valid passport, and usually need to present a credit card for the security deposit to rent a car in Georgia. The FSTA Rent Car service stands out for its simple and user-friendly terms created to give consumers a hassle-free experience. It is possible to rent for as little as a day or as long as many weeks. Additionally, the business provides comprehensive insurance for your peace, allowing you to concentrate on the stunning scenery rather than potential accidents.
Why Rent a Car in Batumi?
In Batumi, renting a car opens up a world of adventure that is only sometimes possible with public transport or organised tours. The city of Batumi is thriving, with lots to see and do. You can stroll down Batumi Boulevard, unwind on the beach, visit the
Batumi Botanical Garden's
diverse flora, or take in the city's distinctive architectural landmarks, such as the Ali and Nino statue. However, the flexibility you gain from a rental car is its value. You are not constrained by the confines of the city when you have your own set of wheels. You can go further, seeing the peaceful Georgian countryside and stopping at lesser-known towns and sights. The Mtirala National Park, a paradise for nature lovers with its lush greenery, alluring pathways, and beautiful waterfalls, is only a short drive from Batumi. If you're more interested in history and culture, consider travelling to Kutaisi. This historic city is home to the Gelati Monastery and Bagrati Cathedral, both of which are UNESCO World Heritage Sites. For enthusiasts of wine, a vacation across Georgia would only be complete with stopping in the Kakheti wine region, where family-run wineries continue to use traditional winemaking methods.
Tourist Attractions in Batumi
Batumi and surrounding areas are home to many fascinating attractions that you should explore with the independence and adaptability of a rental car. Here are some highlights:
Kobuleti Nature Reserve is accessible from Batumi, taking a 30-minute drive north along the coast. The nature reserve is known for its distinctive wetland ecosystems, making it a paradise for birdwatchers.
The Dadiani Palace Museum is located in Zugdidi and is roughly a two-hour journey from Batumi if you want a more extended excursion. The royal complex includes a cathedral, a botanical garden, and many museums with historical items.
Ureki Beach is another well-known destination, about an hour's drive north of Batumi. It is well known for its magnetic sand and has therapeutic benefits.
FSTA Rent Car: Trusted Partner on the Road
You don't simply rent a car from FSTA Rent Car; you also get a trustworthy travel companion. You can find a car that suits your needs and tastes from our broad selection of well-maintained vehicles. Additionally, FSTA Rent Car takes pride in its fair and open pricing structure. You can concentrate only on making priceless memories of your journey thanks to complete insurance coverage, round-the-clock technical support, and roadside assistance. Thanks to the rental duration's flexibility, you may schedule your road trip according to your timetable, whether you're planning a weekend escape or a lengthy exploration trip. Moreover, FSTA Rent Car extends its services to Kutaisi and Tbilisi as well, allowing travelers to easily
rent a car in Kutaisi
,take advantage of
Tbilisi car rental
services and explore these diverse locations at their own convenience.
The Final Note
FSTA Rent Car in Batumi offers a wide range of possibilities. It allows you to experience Georgia's landscapes and voluminous cultural heritage on your terms. Having a rental car enables you to travel anywhere, whether riding along the stunning Black Sea coast, wandering through the lush countryside, or navigating the busy streets of Batumi.