Rabati and Vardzia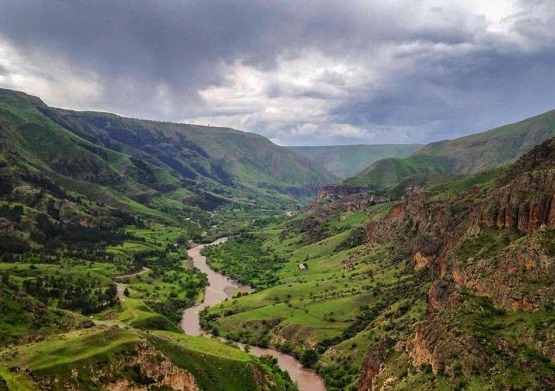 Samtskhe-Javakheti is a Georgian region that comprises the historical-geographical provinces of Samtskhe and Javakheti. Akhaltsikhe is the administration center.
For decades, the region's unique geographic position has encouraged
its economic and cultural ties with neighboring nations.
The area of Samtskhe-Javakheti is historically and culturally significant.
It also has several natural landmarks, rocks, and resorts.
Samtskhe-Javakheti is an ancient historical region. Beautiful streams,
calm valleys, and balneological and climatic destinations can all be found here.
Endangered species of birds, mammals, and plants from the Caucasus and Georgia,
including a store of species described in the Red Books, can be found in Samtskhe-Javakheti.
From Abastumani Observatory, you can see the stars.
We, as an economy car rental companies, will help you enjoy your vacation and spend time in best way.
Also, we offer you our hotel in Tbilisi and booking service in other areas.
Here is the link of our hotel: https://fstarentcar.com/hotel-in-tbilisi/
Let's talk about some of important sights of Samtskhe-Javakheti.
Vardzia:
A carved-in-the-rock monastic ensemble, a memorial to Georgian
architectural and literary history from the 12th to the 13th centuries.
The fortress-town of Vardzia is built in tiers at a height of 100 meters.
The number of levels ranges from three to thirteen. It has over 600 storage spaces.
There are 25 cellars with 185 pitchers, as well as dining offices, rooms, pantries, auxiliary storerooms.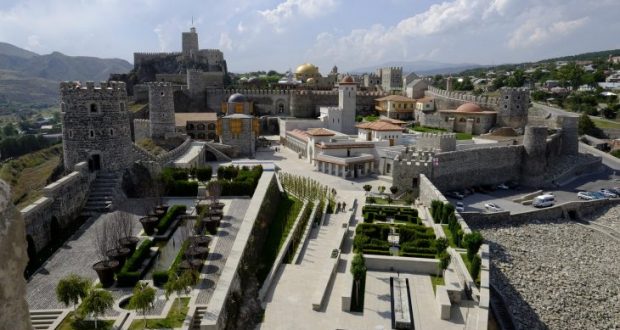 Rabati:
The Rabat castle complex, which includes structures from different Middle Ages periods,
is currently being renovated. The castle complex was the most important defensive
structure in the city, and its walls have seen many bloody battles. For centuries,
the founders of Akhaltsikhe lived there. The castle was encircled by three fences
and connected to the rest of the world by an underground tunnel.

Paravani Lake:
Lake volcanic-tectonic form in the municipality of Samtskhe-Javakheti.
It is situated at 2073 m altitude. The ice thickness varies
from 47-73 centimeters and is frozen by winter.
Rivers attached: Shaori, Sabadoszkali, Rodionovsky.
From the lake comes the Paravani River. The lake has a wealth of
trout.The Phocian Fathers' monastery, neighboring Shaori Castle,
and east of the lake Paravani Caravanserai is located on the bank of Lake Paravani.
In the winter, you will need off-road vehicles, which we as an auto rental Companiy, will provide you.
You can see the list of our cars on the link: https://fstarentcar.com/
The tours that will help you explore Samtskhe-Javakheti can be found
on the following link: https://fstarentcar.com/tour-in-vardzia-an-rabati/
Our service is like our country; we are a tiny but very friendly organization.
We provide dependable and convenient service at all times.
Our services include car rentals (with or without a driver), tour preparation,
friendly guides, and any other assistance you need during your journey (including taking you to PCR-testing places).
The situation in Georgia about the covid-19 Pandemic is improving on a regular basis,
and we are now one of the safest destinations in Europe.
It aids the country's return to its former glory days,
when the word "Georgia" meant one of Europe's most popular tourist destinations.