Gastronomic tour in Georgia
(5 days / 4 nights) Georgia attracts tourists not only with its ancient culture and beautiful nature, but also with its national cuisine, which is often called the best in the world. Georgia will provide you with not only wine, churchkhela, and spices, but also unique and exciting information.
Each region of Georgia is unique and famous for its dishes.
Therefore, this tour will cover the main regions of Georgia,
where you will have the opportunity to
learn the secrets of cooking traditional dishes.
1 day:
Meeting at Tbilisi airport, transfer and hotel accommodation.
In the evening, dinner with Georgian cuisine in a national restaurant.
overnight in Tbilisi.
2 day
Breakfast in the hotel.
A trip to Kazbek. The program includes one of the highest
and most impressive peaks of the Caucasus – Mount Kazbek
(5047m) and the Church of the Holy Trinity Gergeti (2200m).
In jeeps we'll go to see the church, which offers breathtaking
views of the Kazbegi Valley and the picturesque peaks of the
Caucasus Mountains. After a fascinating tour,
we return to the homeland of the most popular Georgian dish – Khinkali!
At the master class, you will learn the secret of how to properly
wrap khinkali to make it tasty and juicy.
Return and overnight in Tbilisi.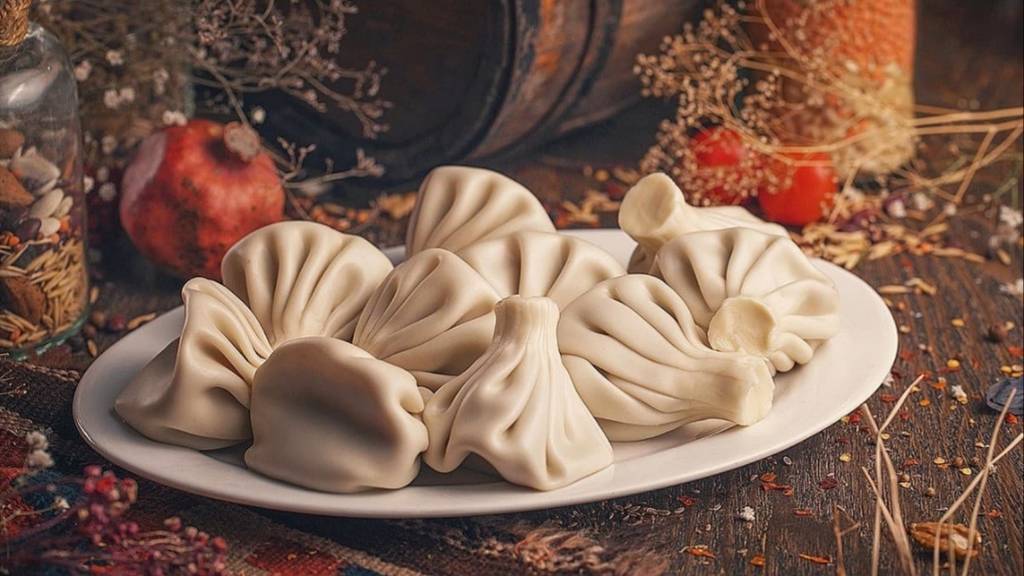 3 day
Breakfast in the hotel.
A trip to KAKHETI, the homeland of world winemaking.
The program includes a visit to the estate of Princes
Chavchavadze in Tsinandali, where we will conduct
a tasting of Georgian factory wines. For lunch,
let's look at a peasant farm, where we will have the opportunity
to compare peasant wines with factory wines and take part in
the process of preparing Churchkhela
(ancient Georgian national sweet) and Georgian shoti bread.
Return and overnight in Tbilisi.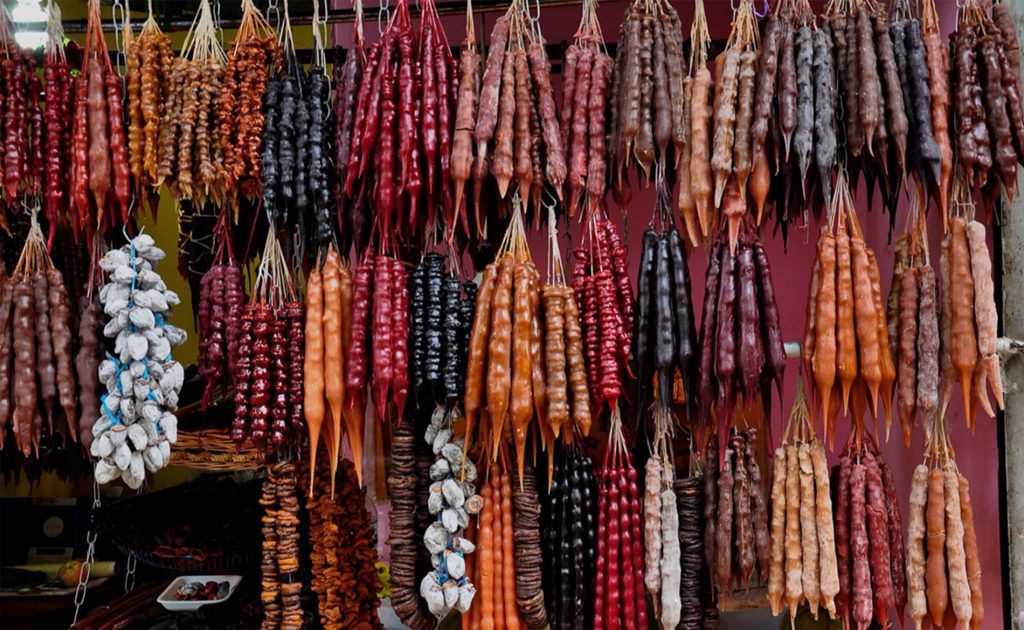 4 day
Breakfast at the hotel.
We begin our tour with the ancient capital of Mtskheta.
Inspection of the Jvari Temple is the first
UNESCO World Heritage site in Georgia.
It offers a beautiful panorama of the confluence of
two majestic rivers – Aragva and Kura. Going down the mountain,
we find ourselves in the ancient capital of Georgia – Mtskheta.
The main attraction of the city is the Svetitskhoveli Cathedral.
After visiting Mtskheta, you will go to the local peasant cellar
for master classes in cooking Khachapuri and Shashlyk.
You will see that self-made dishes are much tastier.
Return and overnight in Tbilisi.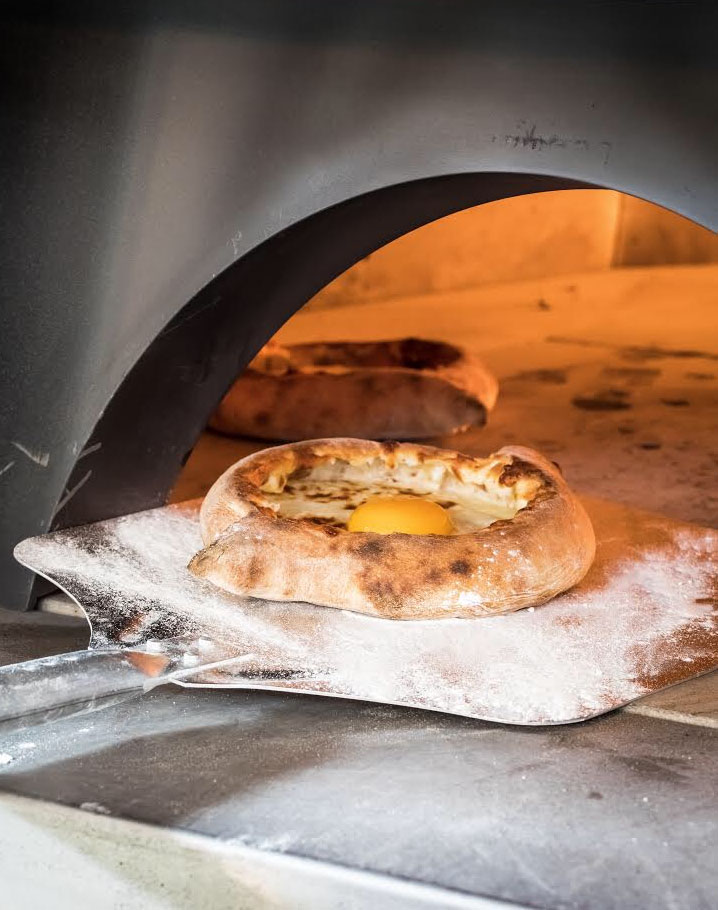 5 day
Breakfast at the hotel
Eviction from the hotel!
Free day.
If desired, walks around the city, visit the antique
souvenir vernissage "Dry Bridge" or the central market of Tbilisi.
At will visit the famous Tbilisi sulfur baths.
Transfer to Tbilisi Airport.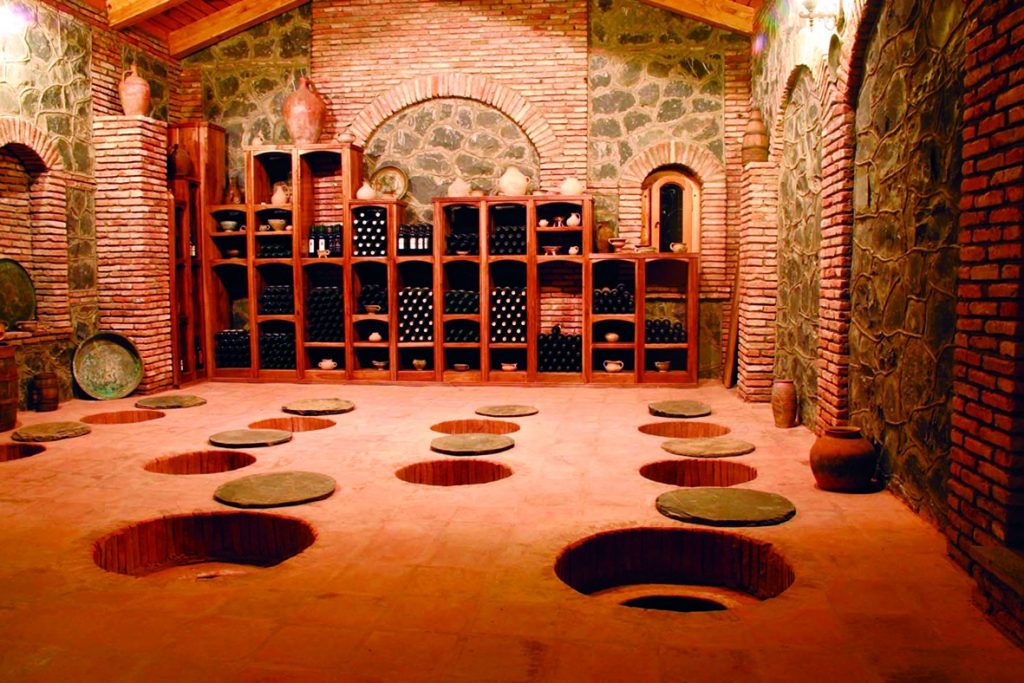 The tour will include:
Accommodation at the Tbilisi hotel 4 nights, with breakfast (BB)
Transportation costs (transfer from the airport to the hotel and back, all mentioned transfers during the tour)
Excursion programs with English-speaking guide
Entrance fees to museums and historical complexes
Dinner at a national restaurant in Tbilisi (1 day)
Rise on 4×4 cars in Gergeti
All listed master classes
Additionally paid:
Air flight
Organization of additional meals: lunch and dinner
Additional excursion program
Personal expenses
Cost of the tour for 1 person when placing in DBL or TWIN rooms
Prices are in  US dollars *
Tour with Jeep
https://fstarentcar.com/driver/990/
With a group of 2 people, the cost of the tour for 1 person is $ 550 (3 *) and $ 650 (4 *)
With a group of 4 people, the cost of the tour for 1 person is $ 420 (3 *) and $ 520 (4 *)
Tour with Sedan
https://fstarentcar.com/driver/bmw-f10/
With a group of 2 people, the cost of the tour for 1 person is $ 490 (3 *) and $ 590 (4 *)
With a group of 4 people, the cost of the tour for 1 person is $ 380 (3 *) and $ 480 (4 *)
Tour with Minivan
https://fstarentcar.com/driver/saxeli-8/
With a group of 2 people, the cost of the tour for 1 person is $ 375 (3 *) and $ 475(4 *)
With a group of 4 people, the cost of the tour for 1 person is $ 280 (3 *) and $ 340 (4 *)
With a group of 6 people, the cost of the tour for 1 person is $ 210 (3 *) and $ 270 (4 *)