National Park for Nature Lovers-Sataplia
Those who are interested in archaeology and history will have a good time exploring the cave. If you plan to go to the
Prometheus cave
, take another couple of hours and visit also the Sataplia Cave and Nature Reserve. It is quite interesting, and enjoyable. There are so many underground streams and stalactite formations inside. On the entrance of the cave, you can see dinosaur foot prints. After exploring the cave, you can have a nice long walk through the forest, which is very refreshing. 95% of the territory is covered with ancient Colchis type forests.
Sataplia is famous by its rarest and the most beautiful caves. This cave was firstly noticed by Kutaisi museum employee, P. Chabukiani and in 1933, there was found a dinosaur trace. Sataplia State Nature Reserve was created in 1935.
Sataplia is located in Tskaltubo, Imereti region in 260 km. from Tbilisi, and in 9 km. from the resort Tskaltubo.
Sataplia Cave is named after Sataplia Mountain, which gained its name from the local tradition of collecting honey from the bees. Sataplia means 'place of honey'.
The Cave is 900 m long, 10 m high and 12 m wide. On the way to the cave you will see dinosaurs! The visitor path through the cave is 314 meters long. The entrance is made of glass to help ensure a static temperature inside the cave. As said above you may also find reserved Dinosaur Footprints inside the Conservation Building. Sataplia dinosaurs are called "Satapliazaurus" and are different from Europian dinosaurs.
In Sataplia you may find Cafeteria and playing yard for children.
Adult: 6 Gel
Children under 6: free entrance
Working hours: 10:00 - 17:00
Working days: every day except Mondays
If you plan visiting Sataplia, then you should visit also
Prometheus Cave
,
Okatse Canyon
and
Martvili Canyon
. They are very near from each other.
See all your
Blogs
.
Our Company will provide you with the right car with the best prices and full insurance.
www.fstarentcar.com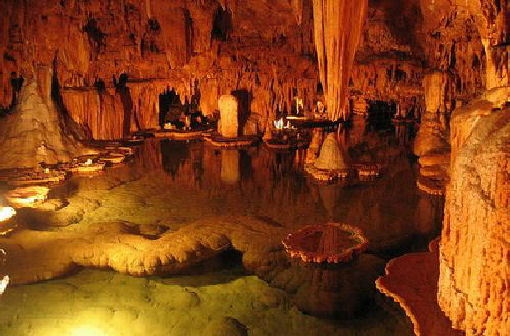 #Nationalparkfornaturelovers.